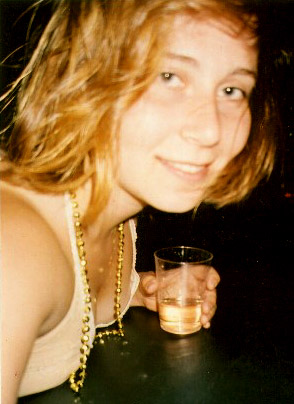 Saara – vocal
Gary Shepard – all instruments
Roland Clare – sound collage

Hulluuteni syksy koittaa, hiukseni harmaantuu,
Maitokin on mennyt pahaks, eikä sanottaavaa oo.
Ajatukset puhuin ääneen, hyvästelyyn aikaa vaan,
Tuokaa tänne ystäväni, heidät sanoin kuristan.

Hulluuteni syksy saapuu, se kai pian koittanee,
Yöt jo tummuu tummumistaan, päivan kajo himmenee.
Kaikki mihin ennen uskoin, ei nyt enää riitäkään.
Ymmärrys on hämärtynyt, elämä on vaikeaa.

RC:

I first heard Saara singing and playing on a Bristol fire-escape, after which she played me some band-demos done at college: it was the icing on the cake to find that she'd grown up listening to Hector, Pepe Willberg, and the many other Finnish singers who have tackled the Procol canon. The text is by proud mother Kirsti Gibbs, a lifelong fan of Procol Harum.

Segue to

Look to your Soul
Gary's gear in the USA: Paul Reed Smith guitar, Korg AX1500G effects processor, Carvin 8400 powered mixer, Boss BR-1180 digital recorder, Yamaha Motif 8 keyboard, and a nameless but useful bass guitar. Saara's vocal, and the other sounds, added in Bristol using Sennheiser 421, Cakewalk, and domestic PC.